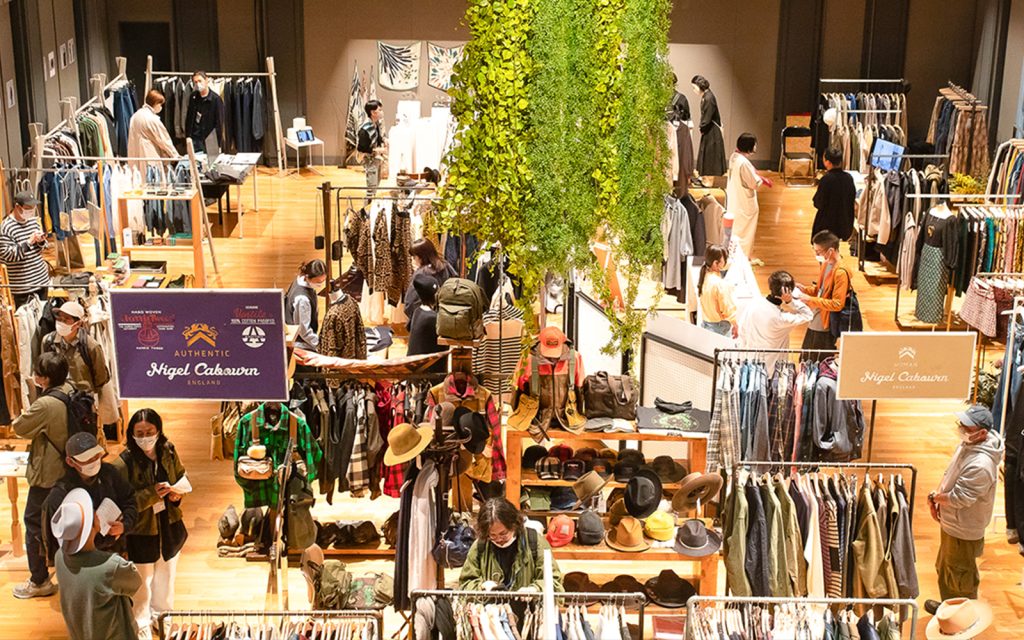 MaG. has established partnerships with buyers in a range of industries, including fashion & general merchandise, and interior design, in the ten years since its inception.
We have improved our international contacts, explored new business opportunities, and exchanged ideas with our peers.
Various elements, such as our enthusiasm for manufacturing, have motivated us to develop, connect varied companies, and build a new world vision.
In the future, we will continue to provide the greatest items as well as a diverse choice to consumers in Asia and Europe, the United States, and all over the globe.
マグ合同展示会は、誕生から10年の間、ファッション&雑貨、インテリアなど様々な分野のバイヤー様との関係を築き上げてまいりました。
海外とのつながりの強化、新たなビジネスチャンスの発掘、同業者との交流、そしてモノづくりへの情熱といった様々な要素が、私たちのイノベーションを促し、多様なブランドとの繋がりから新しい世界観を生み出すことができました。
今後は、アジア、ヨーロッパ、アメリカをはじめとする世界中の方々に向けて、幅広い品揃えと共に最高の商品を提供してまいります。